Best Cities in India for a Good Quality of Life
Choosing a place is never easy. It involves a lot of thinking into a lot of aspects, such as housing, water quality, cost of living, educational prospects, job-related prospects, etc. Whereas some people are unfortunate enough to put up with cities which grant none of the above, there are a few cities in India which actually grant more. Here are some cities which are the most appropriate to live in, and also provide a great quality of life;
1) Mumbai
This city has what other cities in India can merely hope for, such as excellent connectivity, nearby beaches and an exceptional dining scene. So, it's not surprising that Mumbai is one of the fastest-growing Indian cities.
The city is also bustling with a lot of educational and job-related prospects, not to forget, is the hub for the beloved film industry as well. However, houses in the Central area are not affordable to every layman.
2) Bangalore
Also known as the Garden City, this place will always satisfy you with its amazing weather. It is never too hot or cold. It had transformed itself into a busy IT hub and has very few quiet areas nowadays. It is also home to amongst the top educational centres and colleges, such as NLSIU, Bangalore, which is the best law school in the whole country.
3) Pune
A city which is bustling with a lot of vibrance and youth, Pune is home to amazing centres and offices for various big corporate houses. It also is home to the one and only Nation Defence Academy in the nation. The cost of living in Pune is also much less than other metropolitan cities, and it offers a great quality of life as well, not to forget, nightlife included!
4) New Delhi
This city is welcoming to every possible idea for development. Most of the corporate houses are situated here, as well as a lot of amazing colleges and schools. Being the capital of India, it blends the old with the new, which is very difficult for cities nowadays, in the era of globalisation.
5) Chennai
Alias, the gateway to South India, Chennai is amazing for those people who wish to live a quiet life ahead. One may also experience that life goes in a much slower pace than other cities in India. However, this doesn't affect the efficiency of the work that people have to offer. The best part about this city is that it is home to beautiful pristine beaches with long stretches of clear sand and waters.
Maturity: Definition And Signs
Maturity is not measured by age, it's an attitude built by experience!
What is Maturity?
If we do an internet search about the word "Maturity", we would find hundreds of links to several websites. The majority of them would tell their own tales, musings, and definitions about what maturity means or how to know/identify if we are mature or not. It is not only a word, it's an experience. Of course, maturity can be defined by various perspectives. When it comes to writing, there is a broad pool about the topic. Maturity can also be seen/studied from a psychosocial perspective.
So, is there a certain age at which maturity sets in? 20? 40? 70?
Well, according to me, Maturity has nothing to do with the age. As they say, "Age is just a number", this phrase fits in quite well. We can often see many young people who act maturely, while many older folks may act childish. Maturity can come at any stage of life. These are the experiences that make us mature, not the age. Though being and acting mature is not possible in each and every situation of life. In short, Maturity is a person's ability to respond to different situations appropriately. From an emotional standpoint, how we act in a particular situation, represents our maturity level. This comes with an age perspective, of course. Obviously, we cannot expect a child to respond to a catastrophic situation in a mature way as an adult would do.
Signs of Maturity
Maturity comes when we realize that we are in a position to evaluate what is happening around us. It makes us understand the rationale behind such happenings and we tend to handle ourselves accordingly. Acting out the way shows a lack of Maturity. Thus, we start absorbing and accepting pressure and remain unperturbed by the happenings/situations around us. Now, let's have a look at some Signs of Maturity:
1. Not Running Away From Responsibilities
Individuals we play a variety of roles when it comes to our societal setup. Our family, friends, community, society, country, religion, or for the human race, judge our maturity at every other step. We, the humans are exceptionally responsible for the other species of the planet Earth. Acting responsible is really important and one of the major factors of being mature. If we start thinking in such a manner, we would start behaving more responsibly. We not only perform our own duties, but we also take care of Mother Earth. This makes us a mature person.
2. Always Wearing A Smile On The Face
Life is a topsy-turvy event. It is like a rollercoaster ride, full of ups and downs. No matter how hard the researchers or scientists try to predict life, it simply remains unpredictable. We often have to change our planned events just to accommodate something unplanned. Whatever the situation is, we should always wear a smile on our faces, this gives a positive impact on our mind and body. I know, smiling won't give a solution to the problems, but it would surely give us the strength to face it. So, if we learn the art of smiling at each and every situation, we can say that we are mature enough.
3. Being More Accommodating Than Argumentative
Arguments are not the solution always. Sometimes, it is better to keep quiet. In an argument, there might be times when we think that we are right, but by winning that argument, we may lose a good friend. Hence, sometimes it is advisable to refrain from arguing. Once things are back to normal, there is a possibility that we understand the perspective of the other person or vice-versa. having different perspectives is a normal thing, it doesn't mean that the other person is wrong. If we argue less, we provide the required prestige and space to others. At the same time, we buy more time for ourselves to look at the other side of the argument, which may result in a solution. Also, we earn a lot more respect from others. This indeed makes us mature.
4. Listening More And Talking Less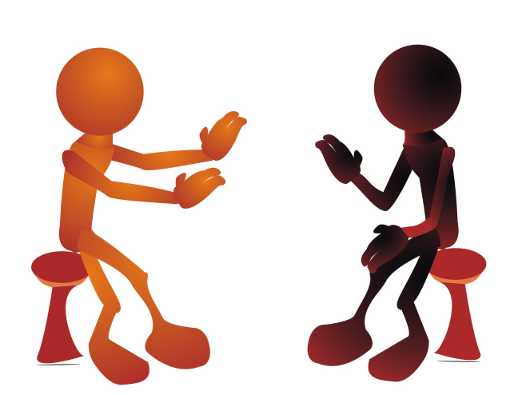 We have one tongue and two ears. Thus, it means that we are meant to speak less and hear more. By doing this, we would gain more information and hence whatever we speak, will be based on some substantial reasoning. We should be a good listener first, and then a good speaker. This way, by listening, we can lend an ear to someone who is in need, and counsel them afterward by speaking up. Thus, we shall be perceived more seriously, that would additionally boost our confidence. This quality makes us more mature than before.
5. Keeping Long-Term Commitments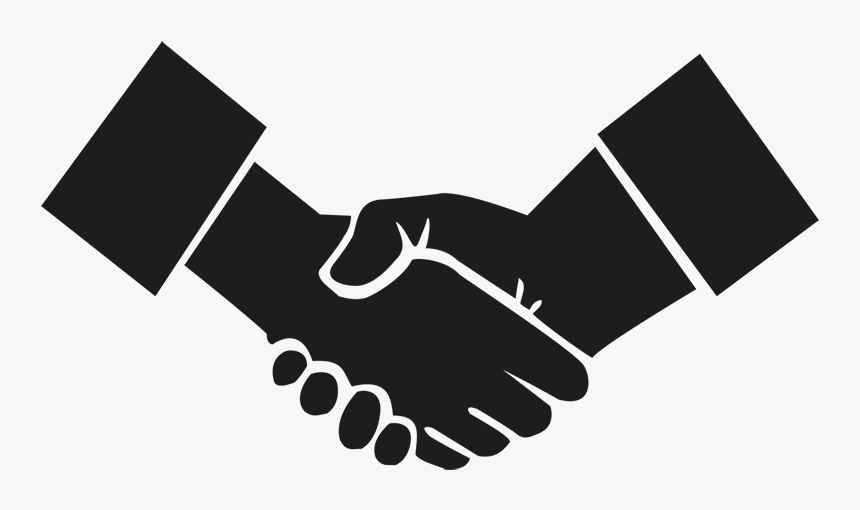 Here, we can say that commitment is the key to Maturity. If we are able to keep commitments, we can say that we are good humans. May it be in a relationship, work, travel, etc, commitment is very important. This makes people love and appreciate us even more and we can maintain a healthy balance in everything we do. It also increases our capability to focus and stay determined.
Conclusion
There are many other signs of maturity, of course, I have just listed 5. It is not the age that brings maturity along, but it is the experience and one's own mindset too. As they say, "always keep the child inside you alive", that's true! But one should have the ability to judge how they have to react in a particular situation. Acting childish all the time does not work at all. And sometimes, keep maturity aside and do whatever you want!
Maturity is knowing when to be immature! – Randall Hall
Must-Read: 5 Best Books By Indian Authors
A reader lives a thousand lives before he dies! – George R. R. Martin
BOOKS
A very famous proverb says, "Books are man's best friends!". Books have proved to be lifesavers for us. They can be our companion in every possible way. May it be a long journey, insomnia, a hectic day, or a relaxing Sunday morning; books are always there for us. "A room without books is a body without a soul." a great soul Cicero said. We generally take time to decide which book to read. This happens because thousands of options are available at present. Authors from India and outside India have delivered some best epic novels/books.
In this article, I have penned down a list of 5 books by Indian authors that I believe are a must-read.
Train to Pakistan – By Khushwant Singh
This book focuses on the partition of undivided India. Released in the year 1956, it touches the people's hearts by lime lighting the days of partition. The book showcases a village where a peacefully living community transforms into one driven by hatred. The most interesting and remarkable part is the description of different characters. This makes one read the book desperately. Train to Pakistan was also translated into Tamil language and was picturized on a big screen with the same name. The book brings out a human perspective towards the partition of British India to India & Pakistan. It focuses on the human experiences of horror and crisis, unlike the other accounts that used to focus on Politics. Train to Pakistan is a must-read for those who look towards exploring Indian History.
My Experiments with the Truth – By Mahatama Gandhi
Bapu aka Mohandas Karamchand Gandhi (Mahatama Gandhi) has been a prominent figure and an inspiration in the Indian history. The ups and downs of his life, his inspiring courage, a sharp mind, and various controversies make him the Father of the Nation. Bapu is indeed an inspiring and impressive legendary personality to read and get to know about. 'My Experiments with the Truth', his autobiography, tells each and everything about his life experiences. It covers the whole of his life from early childhood till 1921. How Gandhiji resumed writing when insisted by a fellow prisoner at a Central Jail is also showcased in the book. It was earlier written as weekly journals post which it was compiled and published as a Book. It is very interesting to read the unknown and undiscovered facts about Bapu's life.
You Are the Best Wife – By Ajay K. Pandey
For those who believe in love, this book is for them. It is the story of the author Ajay and his late but beloved wife Bhavna who left him midway. Her last words, 'You are the best husband' gave him the courage to live without her and fulfill his promise of love. He then starts working with an NGO after his wife's death as he looks for a new reason to live. He takes a hard decision to live with Bhavna's memories as he believes that quality of life matters rather than the quantity. An innocent yet heart-warming love story, You are the Best Wife would definitely give you tears. The author has used simple and understandable words and it gives goosebumps. All I can say is, it is indeed a very emotional story and a must-read.
Midnight's Children – By Salman Rushdie
Midnight's Children is a portrayal of India's journey from the British rule to independence followed by the partition. Another book that lies in the history of undivided India, it is a heart-touching novel. This book received a positive response. It was honored with The Booker Prize in the year 1981 followed by the "Booker of Bookers" Prize (the best among all Booker winners) in 1993 and 2008. The book takes us to various parts of India covering Kashmir, Agra (U.P.), and Bombay (now Mumbai, Maharashtra) and showcases many real historic events. It was also included in the 100 Best Novels of all time's list, which is something to feel proud of.
The God of Small Things – By Arundhati Roy
The God of Small Things is the debut novel of Arundhati Roy, an Indian writer. The book portrays the childhood experiences of the fraternal twins. "Love Laws" destroyed their life somehow. It explores how small things can affect people's lives and behaviors. In 1997, it was honored with the Booker Prize. She started to write the manuscript in 1992 and finished in 1996. This was Roy's first and the only novel until her 2017 publication of The Ministry of Utmost Happiness. It was published twenty years after her first book. Mr. Pankaj Mishra (Editor with HarperCollins) first recognized the story's potential. He sent it over to three British publishers and Arundhati received £500,000 in advance. The rights of the book were sold in around 21 countries. In 2013, a Pakistani TV series, Talkhiyaan, was based on this novel and was aired on Express Entertainment channel.
CONCLUSION
Reading is a good habit that connects us to life. Books play a major role in our lives. Someone rightly said, "When you open a book, you open a new world". Books are inevitable to mankind from the very beginning. For many of us, books are a significant part of everyday life. A book is our best friend and they never walk away from us. They are packed with knowledge and insights into a healthy & happy life. One can read about anything. Books have been with us for centuries. Without them, our knowledge of the ancestors, civilizations, and cultures would have been impossible.
"The more you read, the more things you will know. The more that you learn, the more places you'll go!"
5 Least Impacted Tourist Destinations in India with COVID 19
COVID 19 is the latest pandemic that has impacted the world globally and India is also going through the same. The economy is badly impacted and every segment of the population is experiencing the COVID 19 burden. One of the worst affected sectors globally is the tourism sector. People are obviously locked down inside their houses and any form of travelling outside has been completely stopped. And even after the vaccine comes out, still people are in deep fear and thus would avoid travelling for some time.
So, here for all the travellers out there, we know staying inside the home might be a bit boring. So, here showing you a light of hope. We have listed down 5 of the least impacted destinations because of COVID 19. Maybe their low population or better management by the government has minimized the Covid cases there. Let's have a look – 
1. Goa
The favourate party spot of the country. This place has only 564 active cases in the mid of July. The place is beautiful and has some surreal beaches and laid back feel. We are sure that once the unlocking phase is complete, you will love to rush to Goa to spend some time outdoors. 
2. Pondicherry
The quiet French town has merely 194 confirmed cases to date. The place is of course beautiful and we are sure that you need peace of mind after all this hustle-bustle of COVID 19 is over. Get ready to plan a trip to Pondicherry very soon. 
3. Kasol
A beautiful valley town surrounded by mountains and forests. This is also the place where River Parvati and River Beas has merged and given shape to the beauty of this town. Also a favourate spot for the hippies. And of course, the place is quite small and distant and thus very few COVID cases. Perfect spot to hang out with your friends and share your lockdown stories once all of this is over. 
4. Tripura
Marvelous rock settings, numerous waterfalls, and even dense forests all this are synonymous to Tripura. The beautiful corner of North East India. Tripura is a place that is actually inhibited by the tribal and their immune system is superb. So, as a result, you might be surprised to see the place has less than 500 active COVID cases. Time to plan another trip to North East India. 
5. Mizoram
Mizoram lies in the southern tip of North-Eastern India. The place has earned its reputation as one of the most beautiful places in the Northeast primarily due to its geographical location. The place has a natural beauty that has a wide variety of flora and fauna in it. Mizoram has also witnessed very few COVID cases and thus this is one of the safest places to visit post lockdown period. 
So, once all this is over, you definitely need to breathe in the fresh air and widen your eyes to see something more than just your home. These places are perfect for your post lockdown break. Let us know where you are planning to visit next in the comments down below. We would love to know about your experience.