TikTok – One Should Use It Or Not!
TikTok – An Android & iOS application, which has continued to get mixed responses from the users worldwide.
Love it or hate it, but you can't ignore it!
A BIT ABOUT TIKTOK
TikTok is a video-sharing application launched by China. It is owned by a Chinese company ByteDance which was founded in 2012 by Zhang Yiming. This app allows us to create a short video, which could be a dance, a movie scene, a song with lip-sync, comedy video, talent video, etc. These videos can be of a certain duration, i.e 3 seconds to 60 seconds. It was launched in September, 2016. Earlier, it was musical.ly which was later renamed as TikTok.
It was made available in over 75 languages. Soon, it was declared as the 7th most-downloaded mobile application of the decade (2010 to 2019). Also, it was reported to be the most-downloaded application from 2018-2019.
SOME PROBLEMS WITH THIS APP
In India, people are divided into two sections: Those who love TikTok and those who hate it.
One may experience severe headaches after they have a glance at it. TikTok is a platform that shows everything you don't want to see at all. This includes depression, heartbreaks, child labor, obscenity, betrayal, ragging, etc. The list goes till infinity. People simply make a 15-seconds video of doing anything, literally anything that people may find funny — no matter how idiotic it is. They just do it.
This app has made people realize that they too can become versatile artists. They find it cool to act in front of the camera and share it with the world. This has become a way that turns dreams of aspiring actors into reality. Now, you may think that what is wrong if people are able to fulfill their dreams. If the generation is able to live in the moment of their dreams, then just let them be. People have forgotten the real world and have started to live in a wonderland.
A few more problematic things:
TikTok causes a negative impact on the mental health of the people.
They want something new each time they scroll their screens when they are on the app.
Kids may become violent by watching such video content.
It is undoubtedly addictive. One can spend hours using it.
It is time-consuming. To get a perfect shot, one may shoot a video, which results in a wastage of time and energy.
Students may suffer in their studies as they might be wasting a lot of time in TikTok.
People use TikTok for several malicious reasons.
Tiktok has a lot of fake followers and users, which makes it an inappropriate application.
China is making huge profits in India through TikTok. The most active TikTokers are Indians. After the spread of the deadly Coronavirus, do you still think China should make a profit of even a single penny through our nation? I think NO. Though the opinions may vary from person to person.
In a recent interview, the founder of TikTok, Zhang Yiming stated that he created this app for jobless and useless people. He laughed and said he never thought India had too many jobless people.
When this statement came into the picture, we Indians decided to take revenge. Within a few days, TikTok's rating on the Play Store came down from 5.0 to 2.5 (out of 5.0). Gradually, it came down to 1.3. This proves that we Indians can show our true power when we are united. But now, all the negative reviews posted by Indians are removed and Tik Tok has regained its sky-touching ratings.
Some Disadvantages of Using TikTok
Accidents and Unfortunate Incidents Keep On Taking Place
A continuous thread of accidents have been reported which are somewhere related to TikTok use. An incident of a 19-year old boy took place in Delhi. A gun was used while shooting the video, which accidentally went off leading to the death of the boy. The other two boys who were involved were soon arrested. Similar incidents have taken place in many places in India. People get involved in the videos to such an extent that they forget about their safety.
Cyber Bullying & Sexually Explicit Content
TikTok explicitly portrays the darker side of the society in the form of cyberbullying, ragging, harassment, etc. Due to this, children get exposed to sexually explicit content. This app does not have an age barrier. Though one needs to be 13 years or older to use TikTok, we can easily find kids as young as 7 or 8. As a result, the underage audience gets exposed to the adult content. All the videos are freely available for every category of audience. This makes the app transparent enough for kids.
Youth Counselors have stated that they receive several queries from kids complaining of being bullied on the app. A young boy committed suicide when he was mocked to dress up as a girl and shoot a TikTok video. Pictures of women & girls can also be downloaded from TikTok and be used to create erotic content and uploaded on unusual sites.
The cold war between CarryMinati and TikTokers is a hot topic these days. CarryMinati's YouTube viral video was pulled down which left the fans disappointed. The video was titled 'YouTube vs TikTok- The End'. It has been removed from the platform as the video was accused of violating the terms of service. Minati created & posted the video in response to TikTok user Amir Siddiqui. He is a popular TikToker from Mumbai with 3.7 Million TikTok followers. His videos are able to gather millions of views and likes. He is popularly known as the 'Roast King of India'. The TikTok video against CarryMinati showed him at his best, and he was named 'Roasting Siddiqui'.
CarryMinati aka Ajey Nagar is a Faridabad resident, is best known for his energetic and differentiated Hindi commentary on various subject matters. Despite roasting, Carry is also known for his comedy sketches, parodies, live gaming, etc. He gained fame with his diss track "Bye Pewdiepie". He has more than 19.8 million YouTube subscribers. Also, he is a proud owner of the YouTube diamond play button.
It Gives a Bad Impact On Kids And Also On Our Employment Figures
Figures state that there are over 52 Million of additions in user list of TikTok in India. As we know that we can earn money from Facebook, Instagram and YouTube. Here, people find TikTok comparatively easier to use. However, the harsh reality stays the same. It is a hard fact that many Indians, especially the youth of the nation, are actually shooting for their videos at unusual places. They make videos on the terrace where they have a fear of falling down. Apart from this, we can see videos being shot in the washrooms, at ex's wedding, on a bike running at a high speed, on busy roads, etc. This indeed shows that the youth of India is jobless and they have ample time to make these videos. School/College going students focus on these videos more than their studies.
The Makers Are Pro-active
TikTok is acting too fast when it comes to development. A multi-lingual group is no barrier here as it is available in several languages. This includes many Indian languages also which include Punjabi, Gujarati, Marathi, Tamil, Bengali, etc.
It Is Hampering All Sections of Our Society
TikTok has a number of users belonging to tier-2 and tier-3 cities of India. The reason for this is clear as TikTok videos need nothing. It does not require any investment, commitment, or any sort of identity. Neither a perfect camera like DSLR is required, nor a beautiful location/setting is needed. One can even shoot videos in washroom by placing the phone on a bucket of even on the flush tank. This is a perfect timepass for many small-town people.
The above points are enough to understand that now is the time to decide whether you need to use this app or not.
Unity is the symbol of a true Indian!
NOTE: The views expressed are the author's and may not necessarily represent/reflect the views of Say India.
Coping With Mental Health: Causes & Solutions
If an egg is broken by outside force, life ends. If broken by inside force, life begins. Great things always begin from the inside!
Mental health: we get to hear this term quite often these days. But, what do we mean by the same? It refers to the emotional, psychological, and social well-being of a person. It gives an impact on how we think, act, and feel which is further seen in our day to day behavior. Mental Health is a very vast term and is integral to living a healthy, happy & balanced life. According to the research of the National Alliance of Mental Illness (NAMI), millions of people suffer from Mental Health issues in a year. Our mental health & well-being is also responsible for our decision-making processes, coping up with stress, how happily we live, and how we compare our lives to others.
We have created a YouTube video on our channel 'Tech Sanitize' (Do Subscribe) with a beautiful poem that contributes to Positivism and keeps you motivated. We hope this video helps you to stay mentally fit.
Importance Of Emotional/Mental Health
Mental/Emotional Health or Emotional Strength is quite essential to lead a happy and healthy life because it is the most important part of our life. Emotions impact our thoughts, reactions, behaviors, and even decisions. Being healthy and emotionally fit improves our productivity, makes us more efficient & effective in activities like work or studies. It plays a very important role in maintaining our relationships and helps us to adapt to the changes. Our mind generally takes time and effort to deal with the changes. Emotional Strength helps us to deal with the same.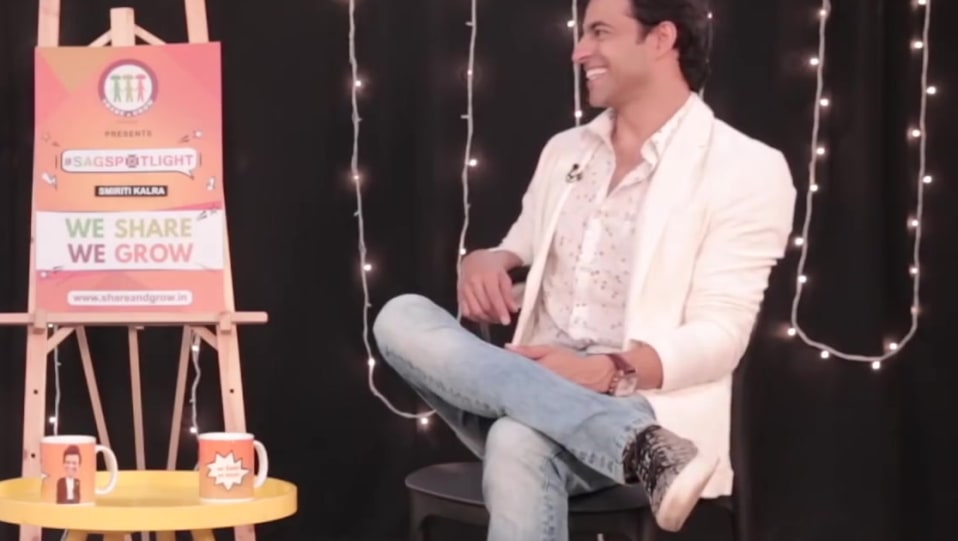 A renowned TV actor Himmanshoo Ashok Malhotra started an initiative "We Share We Grow" a few years back. They pledge to provide a wonderful platform to people and further inspire them to lead a happy life. They help individuals discover the best out of themselves and motivate them to succeed in their respective mental battles. We should be thankful to Mr. Himmanshoo and the team for initiating this and helping a large number of people.
Improving The Mental Health
Being Mentally fit and healthy is most important to lead a life. If we are not mentally fit, we may have difficulties in performing regular daily tasks. In India, people often misunderstand the term 'Mental Health'. If someone's mental health is affected, people consider him as an insane or a mad person. But, that is not true. It is important to deal with it maturely and not to misunderstand. Dealing with the mental stamina is what is required. We can improve it by exercising regularly, taking healthy & balanced meals, etc. Apart from this, it is more important to open up to people who are close to you. Sharing your thoughts/feelings is very much important. This is because if you share your heart out, you feel relaxed and you may also get a piece of advice to work on the issue/problem. Rest, we can take a break from a normal scheduled life, remember the good things, and things we are grateful for. Getting a proper 8-hour of sleep at night at sleep is essential as it is helpful in boosting the emotional/mental health.
The Early Signs
In today's scenario, suffering with mental health problems is quite normal. We have a burden of many things and we carry many responsibilities on our shoulders. Sometimes, managing between the two becomes difficult. Thus, it is important to take care of the early signs of the same and take the precautionary measures accordingly. Let us see how can one check if he/she has such issues. Listed are some early symptoms. Experiencing one or more of the following should be taken seriously:
Eating too much or too less
Insomnia (sleeping too less) or Hypersomnia (sleeping too much)
Feeling lethargic in doing the regular tasks
Feeling low on energy
Headaches
Numbness
Unexplained body pains/aches
Helplessness
Unusual feeling of confusion, anger, worry, etc.
Yelling or fighting with closed ones (family and friends)
Severe Mood Swings
Overthinking
Several persistent thoughts and memories
Hallucinations
Thoughts of harming oneself
Suicidal thoughts
Dizziness
Mental Health issues can impact people in different manners. It actually varies from person to person. One may not observe all the symptoms. Though some of them can be observed. These symptoms can directly or indirectly affect your personal life and relationships. Whenever you feel burdened by any of the above symptoms, you must reach out for help on an immediate basis.
Reasons
There might be multiple reasons a person may suffer from mental health issues. In the 21st century, life has become so hectic that we hardly get time for ourselves. This makes us vulnerable and we start experiencing such symptoms. The current COVID-19 pandemic situation has forced us to stick to our homes and stay in isolation. Many people have lost their loved ones to this pandemic and many have lost their jobs too. This has caused a sense of Depression and Anxiety for the people all over the world. Those who are habitual of traveling, are stuck inside and thus they start feeling low. In the life cycle, you may experience mental health issues that could directly affect your mood and behavior.
Few reasons may include:
Workload
Biological factors (genes) / Family history of mental health issues
Betrayal
Loss of a loved one
Trauma
Stress about the career
Financial crisis
Unstable health
Loneliness
Failed relationships
Failure
Solutions
Connect with your closed ones (friends, family)
Reaching out to the ones you love provides a very strong emotional support. If we talk to someone about our hard feelings, we feel less burdened. A good listener can always help us solve our problems and give us ideas. Keeping things in one's mind can harm us from inside and this may lead us to a state of Depression. Hence, sharing your feeling is the best way out. Also, diverting your mind can also be of great help. At any point, if you feel you are getting stressed/depressed; try diverting your mind immediately. Don't ever let negative thoughts come into your mind. Always remember that being able to vocalize your feelings, thoughts, and issues can improve your mental health drastically.
Learn more about mental health and explore new things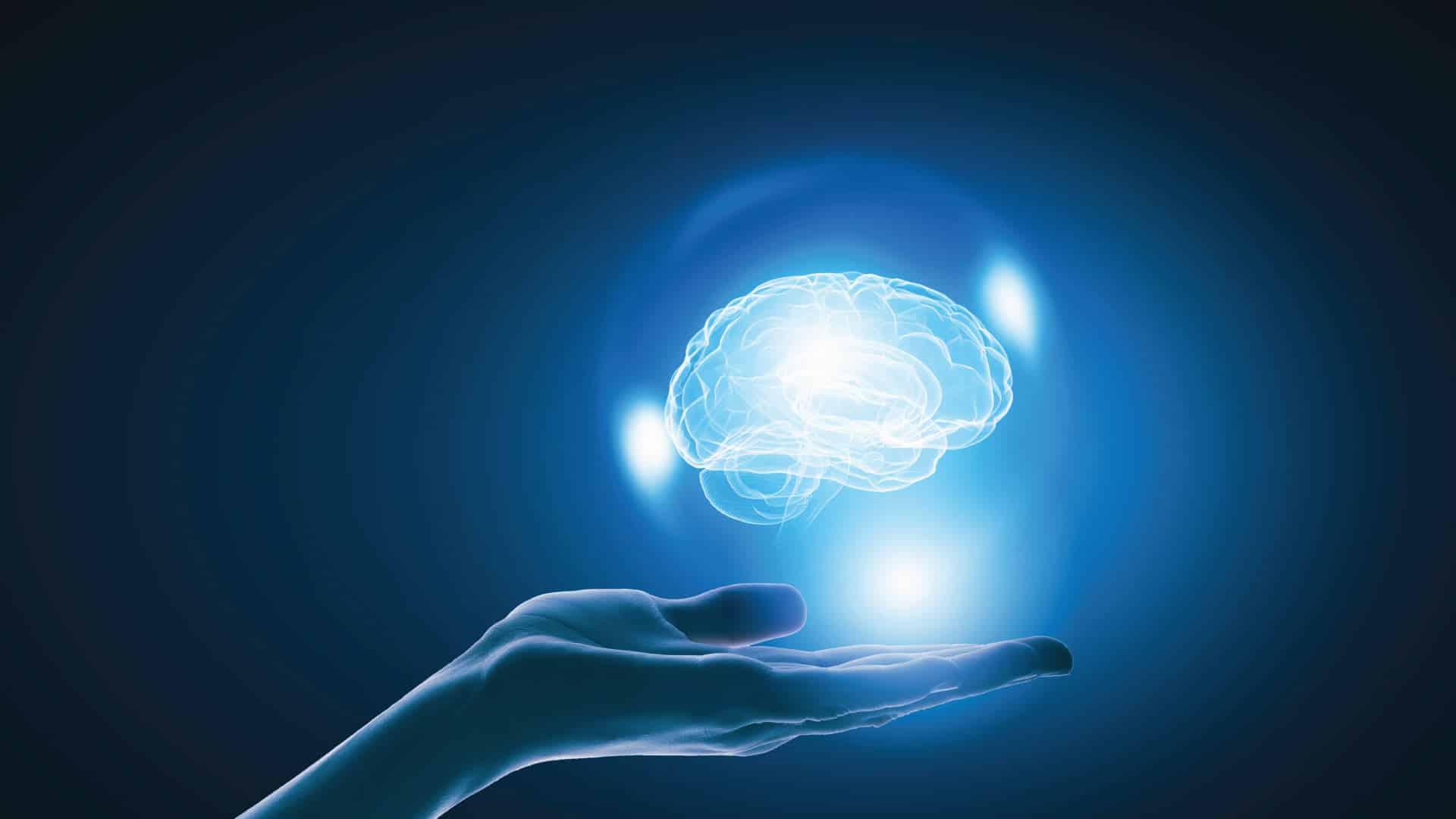 It is really important to stay updated and knowledgable about Mental Health. You can read different articles, blogs, watch videos, learn about Depression and it's causes, etc. If you have a proper knowledge of the same, you would be able to cure yourself in a better way. Apart from this, one should always keep on exploring new things in order to keep the mind fresh and active. Start learning and doing different activities that keep you stay engaged and interest. One should always pursue the passion along with the profession.
Talk to a professional
If you feel that your mental/emotional well-being is affecting you in a negative way, you must reach out for extra help/support. With the latest applications, you can reach out to doctors in any corner of the world. Talking to them will definitely help and the doctors make sure that the information is kept hidden. One can also see a Psychologist or Psychiatrist and get personalized support and solutions.
Take a proper diet
A healthy meal is extremely important because whatever you eat, nurtures your body and brain. Serotonin, a brain chemical, has a calming effect on our mood. This can be obtained with an intake of Carbohydrates. Taking a Protein-rich diet keeps us alert. Fruits and vegetables are fully loaded with nutrients. These nutrients feed all the cells of our body, including the ones that affect mood-regulating brain chemicals. Research says that a diet rich in omega-3 fatty acids helps improve our mood and maintains brain function.
Keep your body in motion
It is highly important to keep your body moving so it doesn't become lethargic. Our body releases a lot of stress-busting & mood-boosting chemicals (Endorphins). These chemicals are released before and after the work out/exercise. Hence, exercising is a powerful remedy for stress-busting. If you are unable to manage time for a long gym workout, you can simply go for a morning/evening walk, climb the stairs instead of using the lift, and do meditation & yoga at home. These workout ideas will surely contribute to a stronger mental well-being.
Get Enough Sleep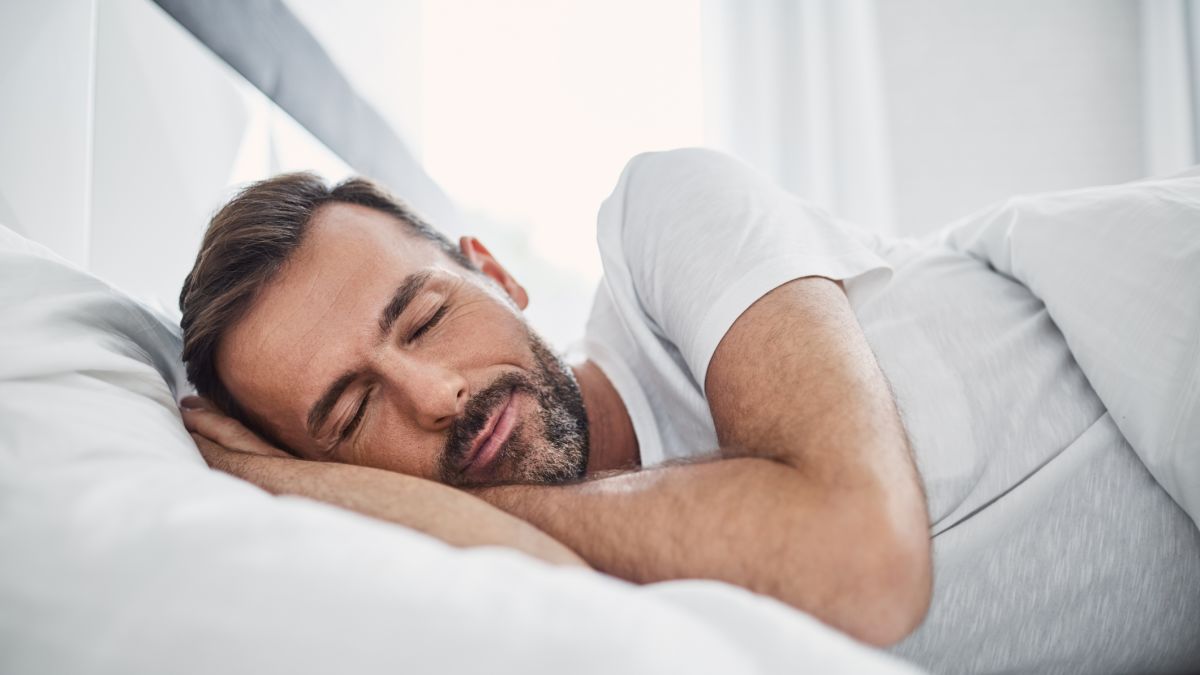 After working for the whole day, the body needs rest. Sleep resets our mind as well as our bodies. Our immune system is in a repair mode, and the brain rests and relaxes while we are asleep. An 8-hour sleep is a must to keep the body fit. Without this, the body system does not function in a way it should. Research shows that a lesser sleep may have a substantial effect on our mood. Insomnia (less sleep) may lead to several mental problems. One should go to bed at a fixed time every day. Practicing good sleep habits helps us stay fit.
Be Optimistic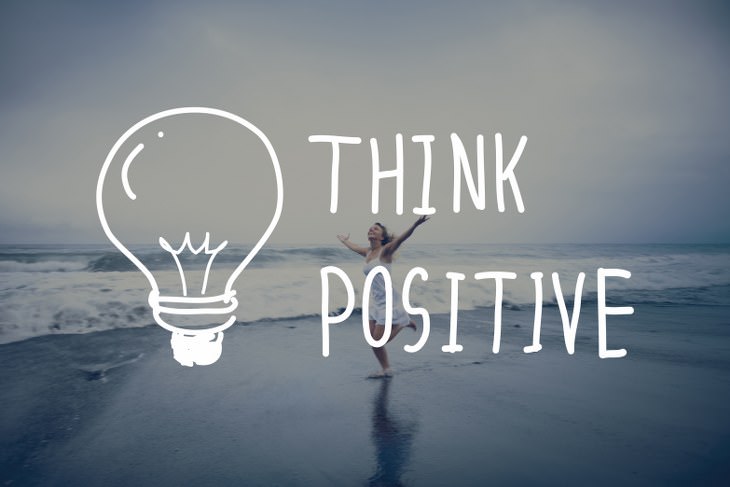 As they say, 'Choose to be Optimistic, it feels better', one should always try to stay positive. Research says that a thought about oneself can have a commanding effect on one's feelings. If we keep on thinking negative, the negative happens. When we look at ourselves and life negatively, we end up experiencing the same as the negativity affirms those thoughts. Instead, we must practice using good words that promote a feeling of positivity, self-worth, and personal power.
Be Grateful to what you have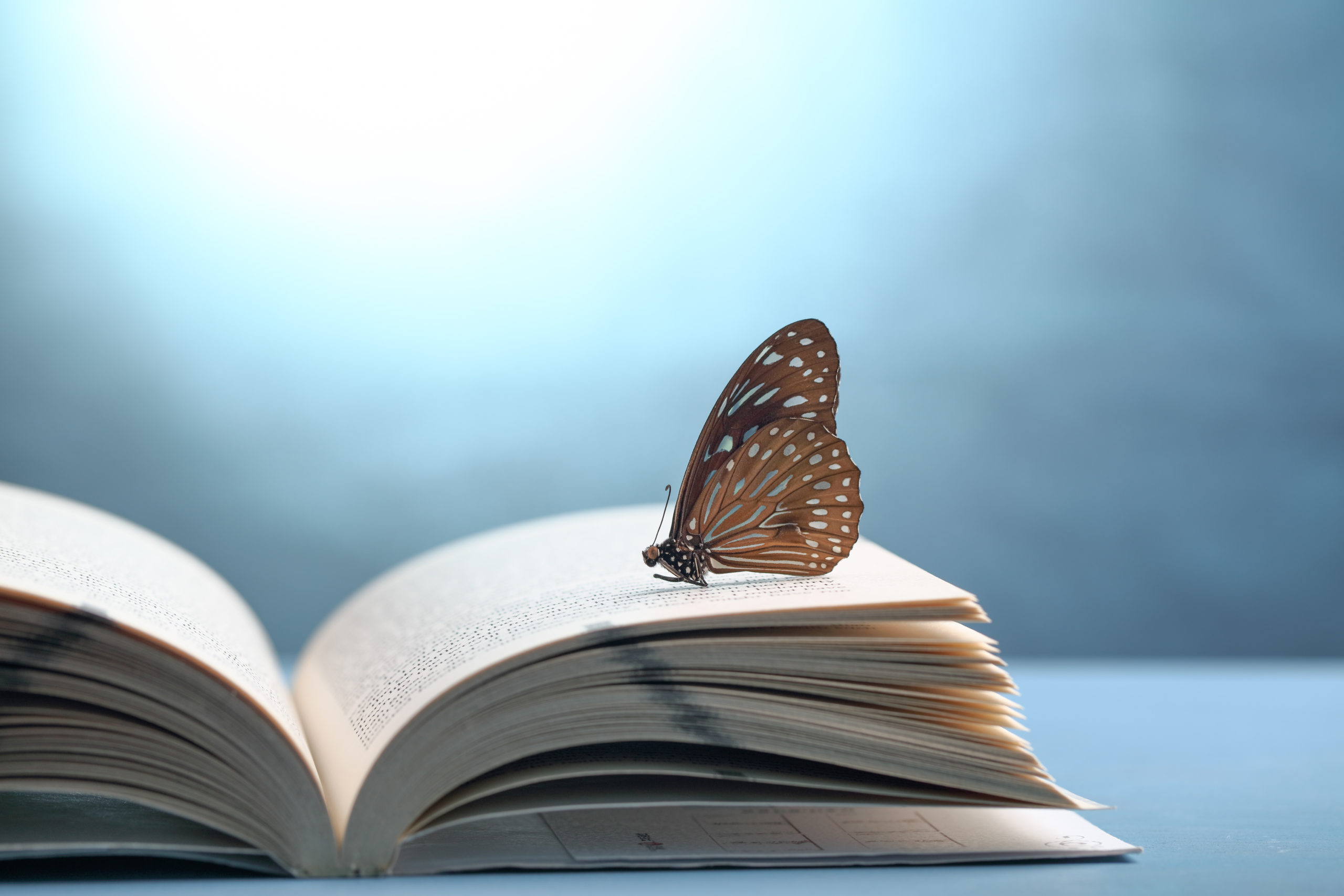 Gratitude is something that gives you immense pleasure. Practicing gratitude surely is connected to holistic health, well-being, and happiness. The best method to increase a feeling of gratitude is to pen down a daily list of the things you are thankful/grateful for. Usually, thinking about the best people, things, and moments in your life proves to be an effective method. Look for the things to be grateful for and bask in that feeling.
Sometimes, Take a step back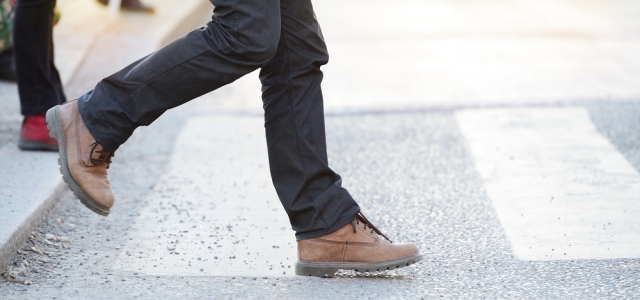 Sometimes, it is okay to step a little back when things are out of control. In moments when things seem like too much, step away for some time. Forget about everything, take a step back, and start deep breathing exercises. WebMD says that stress goes away by closing your eyes and taking ten deep breaths. Sometimes, we even need to move away from some people. People who make us feel stressed or give a negative vibe should be eliminated from life.
Conclusion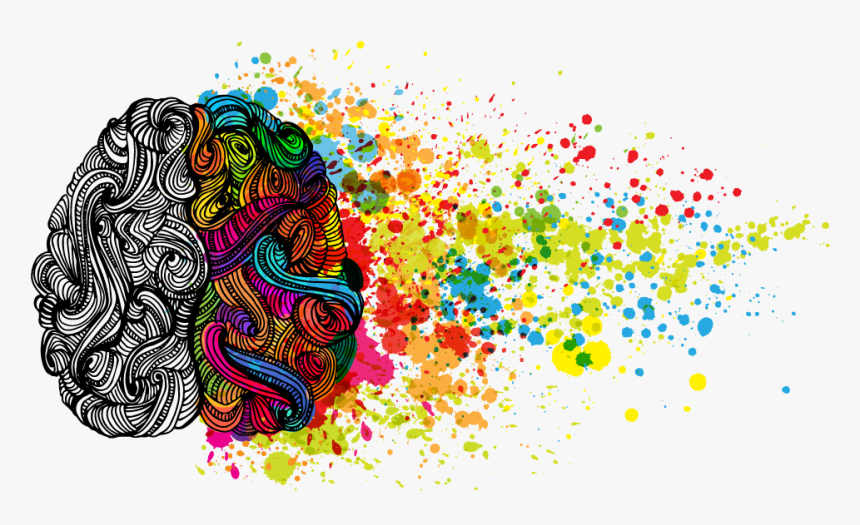 I can conclude by saying that we should learn more and more about maintaining a balanced mental health. One should discover several ways to take a steady approach to emotional wellness. Apart from this, issues like Depression should be studied and how it affects men and women. Mental health is important at each stage of life, i.e. from childhood to adolescence to adulthood. No matter what, we need to stay motivated and positive.
Even though you are a worrier, you are also a warrior!
A Poem Dedicated To The Indian Army Jawans
The people who really made history are the martyrs! – Aleister Crowley
A face-off between Indian and Chinese Army in Galwan Valley (Eastern Ladakh) resulted in the martyrdom of 20 Indian soldiers on Monday night. This news is indeed heartbreaking for all the Indians. The world is fighting against Coronavirus and lakhs of people are dying. On top of this, we recently received the saddest news of Sushant Singh Rajput's suicide. We were still fighting to bear the loss, and we heard about the martyrdom of 20 Indian Army soldiers.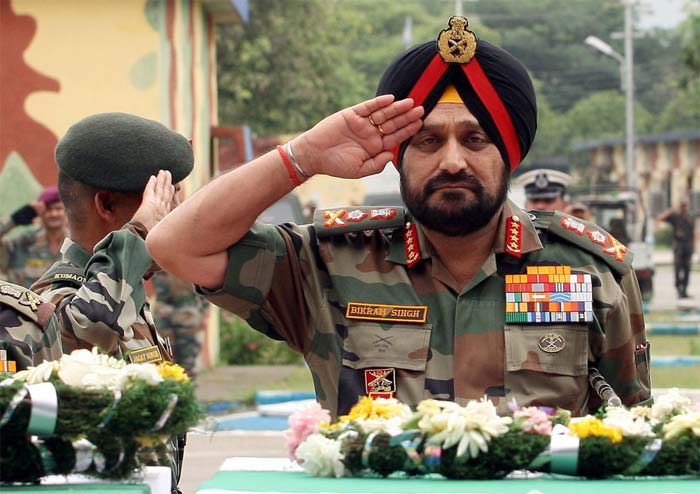 On this aspect, our dearest Shri RK Rastogi (a retired Banker and a passionate Poet) wrote a heartfelt poem for the martyrs.
​शहीदों का बलिदान व्यर्थ नहीं जाने देंगे।


बलिदान अपने शहीदों का व्यर्थ नहीं जाने देंगे।

चीन कर ले तू जितनी तैयारी, तुझे धूल चटा देगे।।


लेंगे हर शहीद का बदला, तुझे जिंदा ही दफना देंगे।

अगर आंखे उठाई इधर तूने, तेरी आंखें निकाल देंगे।।


समझता क्या तू अपने को, तेरी हैकड़ी निकाल देंगे।

घिरा है तू चौदह देशों से, उनसे भी आक्रमण करा देंगे।। 


करता है घमंड सस्ते माल पर, उसे भी बंद करा देंगे।

हर चीज भारत में बनेगी, भारत को आत्मनिर्भर बना देंगे।।


मत समझ बासठ का भारत, ये बीस का हिन्दुस्तान है।

इस मुल्क का हर बासिंदा, तेरी मौत का अब निशान है।।


जब तक हर शहीद का बदला न लेले ।

तुझे चैन से बैठने न देंगे।।

तुझको अपनी एक इंच जमीं पर कब्जा नहीं होने देंगे।।


चीन कर के जितनी मक्कारी, तेरी हर मक्कारी निकाल देंगे।

हर शहीद का बदला लेकर, तेरी नाको तले चने चबा देंगे।।

ABOUT SHRI R.K RASTOGI
He recently retired from the State Bank of India from the Chief Manager post. He holds an M.A.(Economics) degree along withy M.Com and C.A.I.I.B. Hailing from Meerut, he resides in Gurgaon (Haryana). Writing for twenty years, he has expertise in writing Gazhals, Geet, and Hindi poems on several subjects and topics. He was an Editor of hose magazine of SBI and used to publish "Harish Chandra Patrica". A professional and an amazing Human Being, there is a lot to learn from him.
Inequality (Economically) Is Increasing More Than Ever, And India Is Not Even Trying To End It
Inequality can be seen in every phase of life around the world. It is natural in some cases. However, in the modern world, inequality in terms of human development is a manmade phenomenon. In India, the gap between the haves and have not is unfathomable to such an extent that at times talking about is rendered inconsequential. But, the reports that come from time to time make us realize that the increasing bay of inequality is a ticking time bomb.
The index released by UK-based charity Oxfam International's 'Commitment to Reducing Inequality (CRI), India is 147th among 157 countries on their commitment to reducing inequality which also shows how colossal the problem is and government's claims of massive changes in people's lives are just talks.
Oxfam also described India's commitment to decrease inequality under, "A very worrying situation"  because India is home to over 1.3 billion people. "Oxfam has calculated that if India were to reduce inequality by a third, more than 170 million people would no longer be poor," the index notes.
"Government spending on health, education, and social protection is woefully low and often subsidizes the private sector. Civil society has consistently campaigned for increased spending," it adds. While India ranked 147th out of 157 countries, Denmark topped the list in reducing inequality. According to the Commitment to Reducing Inequality Index developed by Oxfam and Development Finance International, Nigeria, Singapore, India and Argentina are among the countries where the governments are fuelling inequality. The US lacks the commitment to reduce the gap between its population, the report said. The other western countries, however,  are doing better. The top ten include Germany (2nd), Finland (3rd), Austria (4th), Norway (5th), Belgium (6th), Sweden (7th), France (8th), Iceland (9th) and Luxembourg (10th).
China does better in terms of ranking and it's placed at 81st on the list which means it's doing its bit better than India.
Regarding China, the report said it "spends more than twice as much of its budget on health than India, and almost four times as much on welfare spending, showing a much greater commitment to tackling the gap between rich and poor".
"What's most striking is how clearly the index shows us that combatting inequality isn't about being the wealthiest country or one of the biggest economies. It's about having the political will to pass and put into practice the policies that will narrow the gap between the ultra-rich and the poor," Matthew Martin, Development Finance International's director, said.